Today the price of the bitcoin has passed a $750 mark and it seems like the growth of the bitcoin's rate is unstoppable. Even though there were quite some fluctuations from May to July, the trend seems to be stable for the moment being and it is likely that we will that a price breaks a level of $800. There are quite a few reasons behind such an exponential growth and today we are going to take a look at a very specific niche bitcoin gambling to see if it can be a contributing factor.
What was the May / July fluctuations about?
As you can see from the chart below, bitcoin prices weren't showing almost any fluctuations from January until the middle of May. We believe that the strong growth in May was mainly a result of the halving of the bitcoin block reward. Some investors were expecting that halving will trigger the price up, and while it is actually an expected scenario and a known fact, it was not clear whether halving was already included in the price. Hence, purchasing bitcoins in the 2nd part of May was rather a gamble.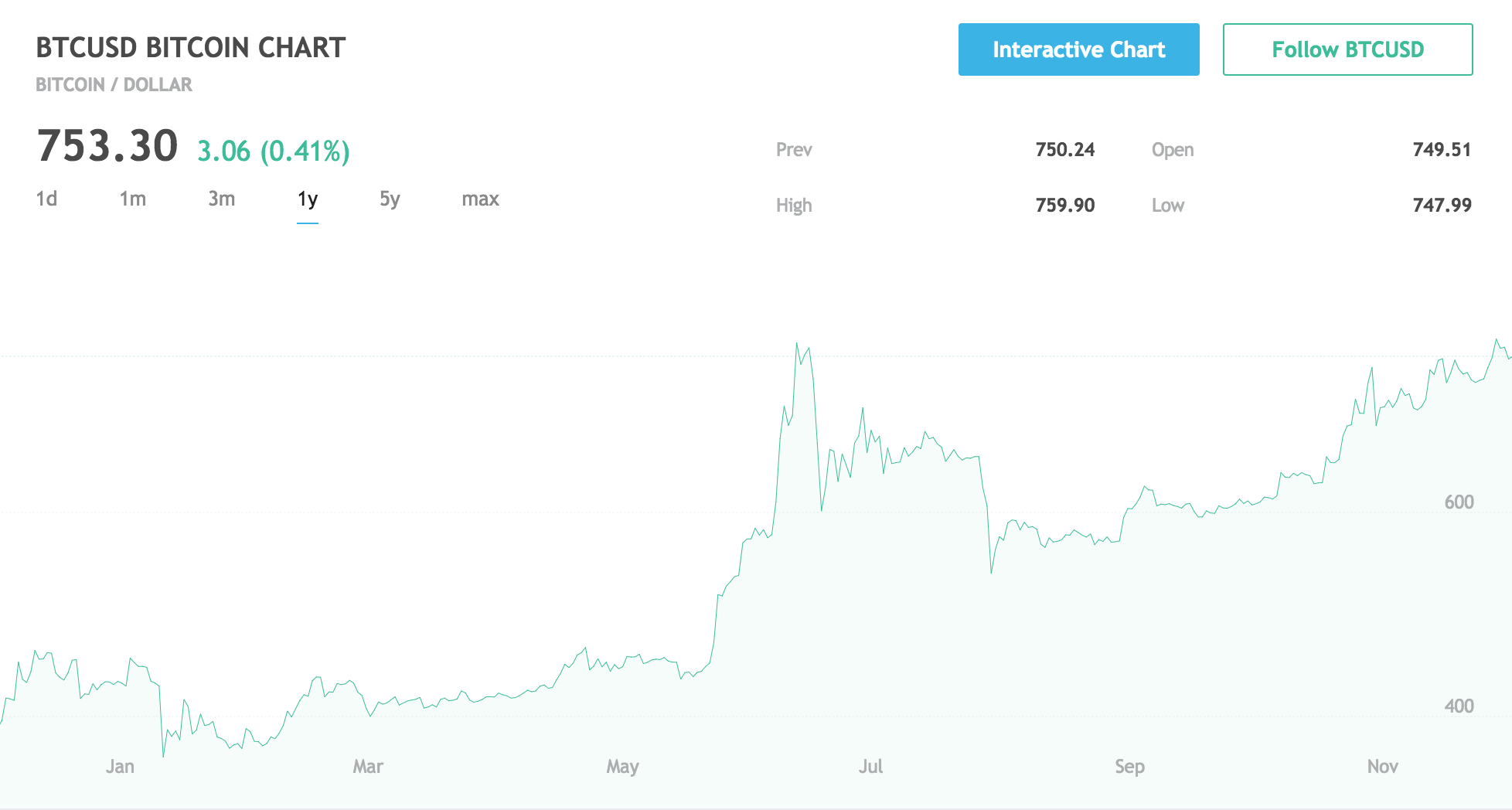 However, it is also clear that since the rate dropped in early August, it has been raising ever since. What can be the reason behind it? Let's find out below.
Supply and Demand
One of the best and the most stable factors behind the growth of a certain asset is actually an increase in the demand for it. When people need more gold, wheat, coffee or any other commodity – its price goes up. When it comes to supply, whenever there is a shortage, the price goes up to. We strongly believe that the demand for bitcoin has been increased for transactional, not speculative purposes.
Even though this year has not been as good as the previous one in terms of the bitcoin regulation, there still has been a bitcoin's branch that incurred quite a few improvements. Yes, we talking about bitcoin gambling.
Earlier this year UK Gambling Commission has announced that it plans to bring in bitcoin casinos from the underground to a more legitimate form. This authority has acknowledged that using a certain cryptocurrency for gambling provides the players with an enhanced security, larger degree of transparency and it simply costs less. An important factor here to consider is that any sort of a casino is profitable, and the profit comes from the trader's deposits. Hence, we can clearly see that the demand for bitcoins is more than just transactional.
Next to this, gambling with bitcoins has started developing only a few years ago and 2016 has certainly been the best year so far for the whole industry. Firstly, because bitcoin has been adopted by a greater number of players. Secondly, because more existing casino players have seen the benefit in gambling with this cryptocurrency. Still, it is clear that bitcoin gambling on its own could not cause such a dramatic increase in the BTC/USD rate. We can certainly assume that it was one of the contributing factors, yet it is hard to tell whether it was the main one.