Cryptocurrency investors tie their hopes to 2023 after a disappointing year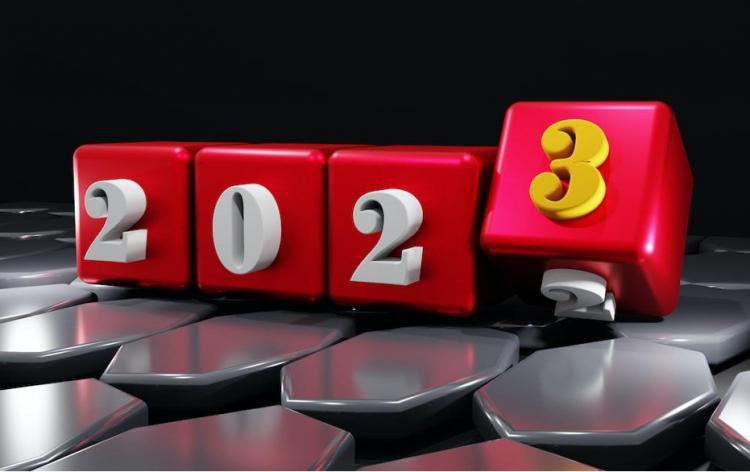 Both 2020 and 2021 turned out to be good years for the cryptocurrency market, judging by the returns on BTC and altcoin prices. However, this year erased most of those gains, leaving long-term investors on the hook.
Uncertainty surrounding crypto prices has not ended yet and even if it's much cheaper now to buy, that doesn't automatically mean the only way forward is up. Market participants should know that digital assets are not driven by fundamentals, like stocks are. Instead, their prices rise or fall based on risk appetite, liquidity, and momentum hype.
Bitcoin down 60% YTD
The speculative nature of cryptocurrencies drove Bitcoin down over 60% for the year, adding to the list of busts this token faced since its inception. Traders and investors sold tokens and derivatives based on BTC, contributing to the selling pressure.
After reaching $2.8 trillion in August 2021, the global crypto market capitalization is now at $865 billion, suggesting that the selling has been broad-based. Altcoins are generally more volatile than Bitcoin, subject to sharp drops when the order flow is heavily tilted in favor of sellers.
Liquidity no longer favors crypto
Although in the long run there are still positive prospects related to the applications of blockchain technology, traders need to learn how to navigate the speculative waves of crypto prices. Experts at Easymarkets, a broker that covers crypto CFDs and other popular markets, believe that BTC and altcoins are not out of the woods yet.
This is a completely different framework, in which interest rates are at levels not seen in two decades and liquidity is dropping. With less capital entering volatile instruments de facto, there is no bid to support a market recovery in the short term.
Loosening financial conditions, combined with an increased appetite for risk, can be early indications that the crypto market is making a turn. During the last few months, a wave of bankruptcies continued to push crypto prices lower though. FTX, BlockFi, Three Arrows Capital, and Celsius Network are just a few big names that stand out.
What can change in 2023?
Based on current conditions, the probability of a strong market rebound, at least in the first half of 2023, looks rather small. However, some things might change, and that can eventually act as a catalyzer for a new bull run.
One of the lessons learned painfully in 2022 is that regulating large crypto companies is beneficial for customer funds. As a result, if countries start imposing stricter rules in this respect, long-term capital can confidently enter the industry once again.
A falling US Dollar, combined with lower interest rates at a global scale, will be other favorable signs. Last but not least, in the case of an economic recession, incomes and investments will most likely drop, favoring cash holdings until conditions start to improve.
By ForexNewsNow Team
More content by ForexNewsNow Team