The payment giants have grouped cryptocurrencies and Initial Coin Offerings (ICOs) into a so-called "high-risk securities merchant" category, with MasterCard already enforcing revised standards while VISA plans to do so come December. The primary targets are any high-risk businesses that operate without a license in their respective, often loosely regulated jurisdictions.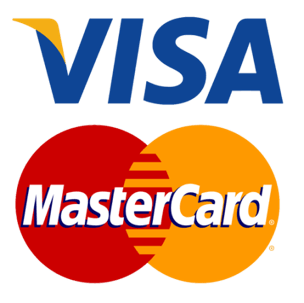 According to anonymous sources close to financial trading news site Finance Magnates, the new classification allows companies to execute chargebacks up to 540 days after the actual date of the transaction. The crackdown effort comes on the heels of multiple complaints against merchants, brokers, and dealers engaged in questionable business practices generally noncompliant with local jurisdiction regulations.
The move should come as no surprise to anyone who's closely monitoring the cryptocurrency industry. MasterCard was the first card provider to label the industry as 'high risk' back in late April when some of the plans became public. Its rival VISA quickly followed suit, creating a new set of rules for card payments in the crypto industry.
The high-risk securities merchant transactions will be permitted only in areas where merchants, forex brokers, any other brokers, and dealers are legally allowed to operate. Payment processors must demonstrate to card providers that due diligence has been applied, while brokers and ICO issuers will need to present evidence of legal authority to do business in a given jurisdiction.
So, the question now is where does this leave the crypto industry?
For starters, this should only add to the effort of consolidating the industry into a widely accepted and regulated branch of financial business. Reportedly, some forex brokers and crypto exchanges have already informed their clients that credit card deposits are no longer accepted, with even a number of payment processors suspending their partnerships with some clients until they come up with a workable solution.
The duopoly that MasterCard and VISA have can be seriously challenged by cryptocurrencies. Modern-day businesses are dependent on card payments and are basically at the mercy of payment processors. This is something card providers can leverage incessantly, which is why in this particular case, payment processors are required to cease all processing of the aforementioned high-risk securities transactions until merchants present necessary documents.
With cryptocurrencies, there are bonafide alternatives to the centralized payment processors, ones that are increasingly gaining traction. If they ever become strong enough to dethrone MasterCard and VISA or assert themselves as true competition remains to be seen. As far as the incentive goes, it can't get any better than this.