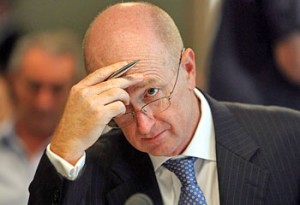 NEW YORK (Forex News Now) – Australian interest rates are expected to remain on hold when the country's central bank meets on Tuesday for the last time this year.
Interest rates are forecast to remain at 4.75%, the same rate which was decided on the previous month, according to realtime forex news reports.
The Reserve Bank of Australia is set to convene to make its decision at 5:30 A.M., GMT on Tuesday; as such it should affect afternoon Asian currency market trading.
The RBA has raised interest rates seven times in its last 13 meetings, but analysts say it will refrain from any further changes until around the middle of 2011.
The Aussie was falling against the greenback ahead of the decision Monday: AUD/USD traded at 0.9897 at around 8:15 A.M., GMT, down 0.34% from Friday's close.