The eSports industry is booming all over the world, yet in Spain the growth of professional e-gaming has been a little sluggish so far. However, the recent events hint that this country might become one of the biggest eSports hubs, especially when the sites like https://esportapuestas.es/ are getting as popular as never before.
Earlier this year, Telefónica's Movistar has signed the agreement with ESL Spain. The combined efforts of the prominent Spanish telecommunications brand and the world's most famous eSports organization can bring the competitive video gaming to a whole new level in this region.
Movistar promoting eSports
For Movistar, eSports is definitely not a dark horse. The company has seen a potential in gaming industry long ago. Movistar has been vigorously supporting various LAN eSports events in Spain for more than 10 years, thus helping in popularizing cybersport among the public. Now with the help of ESL, Movistar will make one step closer to reshaping Spain as the favorable ecosystem for eSports. What is even more important, Movistar is going to participate in such events like ESL Expo and ESL Arena.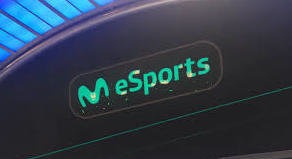 According to ESL, this partnership will create the ground for new sponsored competitions in different gaming disciplines. The ambition may go even further as ESL admits that the Spanish ESL National Championship is to become a reality very soon.
eSports has significantly fostered the growth of this telco brand in Spain. Movistar promotes eSports through digital channels, social networks and also on Movistar+ . Additionally, the company launched the multi-channel network called "Movistar eSports". This network aims to show Spanish eSports as well as local broadcasts of various e-gaming events. Generally, Movistar is going to show 13 tournaments scheduled for the year 2017. Together they will comprise 25 hours of live broadcast. We should also outline that the user will be able to customize them by language.
Movistar forms a professional eSports organization
Apparently, Movistar appetites do not stop at broadcasting national and worldwide eSports events. The company has created a brand-new eSports club called Movistar Riders. Movistar wants to attract the younger generation of players to eSports and they seem already to succeed in that. Not long after the deal with ESL was finalized, new five teams have emerged and are currently competing in Counter-Strike: Global Offensive, Hearthstone, League of Legends, Overwatch and Call of Duty.
This pro organization itself is like most others. Movistar Riders club has its physical headquarters, which has all the necessary facilities to support and train gifted players. We should also admit that Movistar Riders has the official partner represented by Honor. The latter is the smartphone brand from Huawei.
eSports is a bright future for Movistar
As we can see, Movistar has made a huge leap forward thanks to eSports. The development of the advanced eSports broadcasting network and creation of the Movistar Riders Club have certainly enhanced the brand recognition of the company. The local professional scene may see a long-lasting thrive in the future. As for the punters, they are going to have a lot of new betting opportunities.