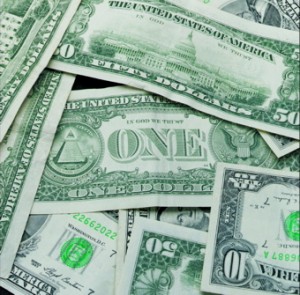 NEW YORK (Forex News Now) – As of around 9:30 A.M. GMT on Friday, the euro was surging against the dollar as it extended its recent rally into a fifth day, well above the 1.31 mark in currency market trading.
This is what the analysts say about the heavily traded currency pair in the near-term:
According to FXstreet, "the overall bias is still positive" for EUR/USD; however, the site quotes a technical analyst as saying there could be a reversal to around 1.292.
In the Barcelona-based site's report on the trader's EUR USD analysis, the pair is likely to find initial support around 1.311, short-term resistance at 1.323 and long-term resistance at 1.3335.
DailyFX, meanwhile, sees EUR/USD solidly in an upswing, with medium resistance around 1.32. The site sees medium-range support for the currency pair around 1.291.
Forexcylce concurs that the pair is in an uptrend, believing that a rise to 1.32 is possible. The site notes, however, that holds the same position as DailyFX, noting that a breakdown to FX rate of 1.2930 "will indicate that a cycle top has been formed on 4-hour chart, then another fall towards 1.2587 previous low could be seen to follow."