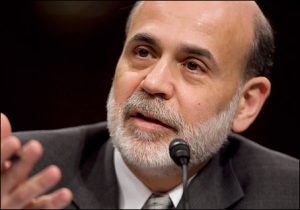 NEW YORK (Forex News Now) – The U.S. Federal Reserve on Wednesday held its benchmark interest rate steady, in the day's spotlight FX news event.
In making the widely expected decision to hold its Federal Funds Rate at 0.25 percent, the central bank's Federal Open Market Committee cited "developments abroad," in an apparent reference to Europe's debt crisis.
The sovereign debt crisis has shaken the euro zone and made forex trading particularly volatile in recent months.
In a statement, the committee added: "Financial conditions have become less supportive of economic growth."