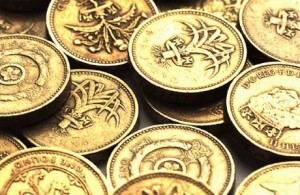 NEW YORK (Forex News Now) – The pound slid against the dollar on Thursday, after a report showed that U.K. retail sales dropped unexpectedly in August and as FX traders awaited a raft of key U.S. economic data.
In European morning currency market trading, GBP/USD hit 1.5584, down 0.25 percent on the day, after pulling back from Wednesday's 3-week high of 1.5652.
The U.K. Office for National Statistics said earlier that retail sales, a key indicator of consumer spending, dropped 0.5 percent during the month, after a downwardly revised increase of 0.8 percent in July. Analysts had expected a modest rise of 0.3 percent in August, according to two currency market trading news outlets.
According to GBP USD analysis, cable was likely to touch support around the low of Sept. 7, 1.5297, and encounter resistance around Tuesday's high, 1.5587.
Later in the day, the United States was due to publish data on unemployment claims, net foreign purchases of U.S. securities, producer price inflation, its current account and manufacturing activity in the Philadelphia area – all of which was likely to impact online FX trading.
Elsewhere, the pound slumped versus the euro: EUR/GBP traded at 0.8386, up 0.69 percent, according to intraday analysis.