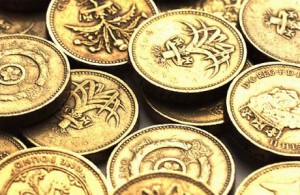 NEW YORK (Forex News Now) – Sterling slipped against the dollar on Friday, snapping a 2-day rebound, ahead of a key report on Britain's gross domestic product.
In late Asian currency market trading, GBP/USD struck 1.5518, down 0.07 percent on the day.
Britain's statistics agency was later due to publish revised GDP data, the broadest measure of a country's economic activity, for the second quarter.
According to GBP USD analysis, GBP/USD was likely to touch support around the low of Aug. 24, 1.5372, and encounter resistance around the high of Aug. 19, 1.5672.
The pound's losses also came as FX traders awaited a speech from U.S. Federal Reserve Chairman Ben Bernanke, watching for clues to future shifts in monetary policy.
Elsewhere, sterling rose versus the yen: GBP/JPY traded at 131.5, up 0.28 percent, according to intraday analysis.