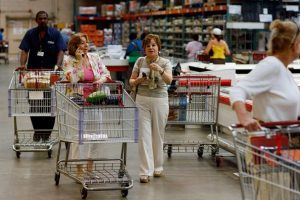 NEW YORK (Forex News Now) – Retail sales in Britain dropped unexpectedly in August, official data showed on Wednesday in one of the day's major realtime FX news events.
In a report likely to impact online FX trading, Britain's Office for National Statistics said retail sales, a key indicator of consumer spending, dropped 0.5 percent during the month, after a downwardly revised increase of 0.8 percent in July.
Analysis had expected a modest rise of 0.3 percent in August, according to two currency market trading news outlets.