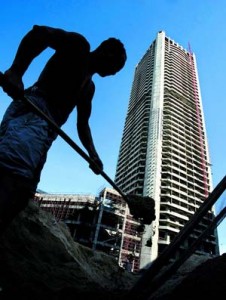 NEW YORK (Forex News Now) – Japanese housing starts rose less than forecast in October, data showed on Tuesday in one of the day's major realtime forex news events.
In a report released by Japan's Ministry of Land, Infrastructure, Transport and Tourism that is likely to impact currency market trading, the number of new residential buildings that began construction rose 6.4% for the month for a fifth straight year-on-year rise.
The figure was lower than the 10% rise forecast for the October and the 17.7% rise recorded in September.
Housing starts are a key indicator of economic health because construction has a knock-on effect on everything from employment to purchases.