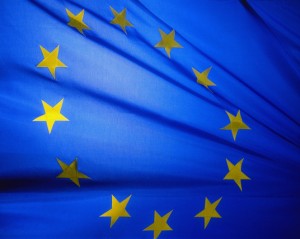 NEW YORK (Forex News Now) – Today sees the FX rate of the EUR/USD pair find its footing after plunging over the course of the last two previous trading days.
The FX rate of the euro has been punished over the last few days by couple factors on traders' minds. One factor was the question of whether or not the US dollar had been oversold. The other question has to do with European bonds and whether or not they are financially sound in some of the peripheral countries. As the bond spread between Germany and other such European countries is Ireland, Portugal, and Greece widen, the FX rate of the Euro suffers because of a lack of confidence.
As seen on the chart, the pair had recently broke through the technically significant number of 1.4000 in an attempt to break out and make a run for 1.4500 or even farther. Because of this pullback, it is inevitable that some trader today will step in and try to join is possible breakout. However, it should be noted that the up move today has been slow and gradual. The significant 1.4000 level is still intact, as we are still below it and in fact the area appears to have rejected price this morning.
Because of this, in the short term the EURUSD pair seems to be somewhat directionless as it struggles in these lofty areas. Over the last few days, all that the FX traders have accomplished is to widen the consolidation range it appears. This makes for a messy technical setup which can give some traders issues.
It appears that the only solid an obvious support or resistance area is still the 1.3700 level, as depicted by the blue box on the chart below. As for any move up, it appears that it will probably be a messy affair at best.