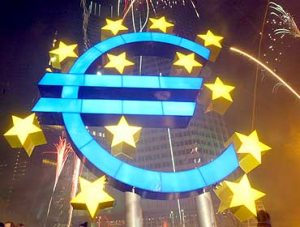 NEW YORK (Forex News Now) – The Euro Zone continues to warrant concern and is expected to continue to do so for quite some time.  Recent poor economic data has not done much to alter the situation.
There have been many recent reports on Greece; the news is anything but promising. Greece may have to extend its bailout package to avoid a default; the extension is likely to be anything from an extra 3 to 6 years. This is expected to further weaken the Euro Zone. The media loves to focus on a single story; this might surface over and over again. A Euro Zone bashing is just around the corner should these reports on Greece keep surfacing.
On a more positive note, the US trade clocked better than expected figures today and US unemployment claims also showed promising results. Many global forex investors consider this a promising sign for the future.
The US economy is in much better condition than what was thought by most people. In July, the US trade balance deficit shrank to $42.8 billion from $49.8 billion in June. Analysts has predicted that it would be somewhere around $47.4 billion. These are clear signs of recovery in the US economy.
The amount of jobless claim in the US has also been decreasing, it dropped from 478k to 451k last week. These figures are far better than most analysts expected. Analysts believed that the jobless claim would be somewhere around 470k. The economy of the US is showing good signs of recovery and the dollar is expected to benefit from this.
EUR/USD shows a consolidated pattern which is in the region of 1.272. In other economic news, the S&P 500 is currently above 1100 and shows normal sentiments in the global forex trading market. The current price of Oil is around $75 and the value of Gold has fallen to around $1240+.