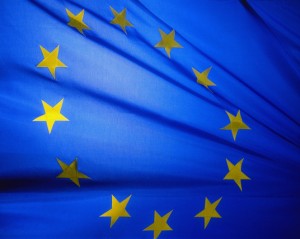 NEW YORK (Forex News Now) – The euro was rising against the greenback today, trading at 1.3041 as of around 7:40 A.M., GMT on Wednesday.
The euro is up from its open of 1.2982 and has reached a session high of 1.3045 with a low of 1.2972 so far.
This is what the analysts say about the heavily traded currency pair in the near-term:
Investija.com notes that EUR/USD continues to slide below the support barrier at 1.3204, forming a very low trading range.
"Despite this action, bears are confident enough in order to drag price further downside. Negative trend remains active for this pair. Better to look for short term selling opportunities while candles stay under support barrier," it says in its intraday analysis.
Meanwhile, Forexcycle writes that the bearish movement continues from 1.3785 and that the fall extends to as low as 1.2969 level.
"Resistance is at 1.3150, as long as this level holds, downtrend will continue and next target would be at 1.2800 area. However, a break above 1.3150 could indicate that a cycle bottom is being formed on 4-hour chart and consolidation of downtrend is underway, then bounce towards the falling trend line from 1.4281 to 1.3785 could be seen," the realtime forex news site adds.
Finally, Precise Trader says the hourly trend is limited down while 1.3125 holds and daily trend is limited down while 1.3445 holds.
The daily trend breached the prior day's low and the bears were holding till the close which signifies some more weakness but the price is trading at critical levels," it adds.