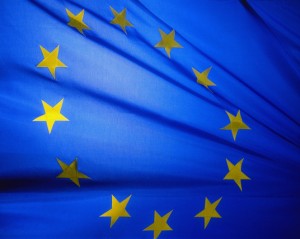 NEW YORK (Forex News Now) – The euro was rising against the dollar today, trading at 1.3362 as of around 8:10 A.M., GMT.
The euro is up 0.41% on the day and has reached a session high of 1.3367 with a low of 1.3277 so far.
This is what the analysts say about the heavily traded currency pair in the near-term:
Investija.com writes that EUR/USD resistance barrier still remains strong enough to hold bullish strength.
"Buying opportunities are expected only when a breakout at 1.3415 is confirmed. Short term positive channel continues climbing, waiting action is better option for now to confirm further bullish movements," the site adds in its intraday analysis.
Forexcycle notes that the currency pair pulled back from 1.3437 after touching the downtrend line from 1.4281 to 1.3785.
Key resistance is now at 1.3437, as long as this level holds, downtrend from 1.4281 is expected to continue and another fall to 1.2800 could be seen," the realtime forex news site continues.
Meanwhile, Precise Trader writes that a cautious approach is needed for the bears as hourly oscillators are bearish but weak and the price is within MA.
It adds: "Hourly trend is turning up while 1.3245 holds and daily trend is also turning up while 1.3065 holds, so expect the price to turn up soon, so the bears may stay sidelined and the bulls get ready to pull the trigger."