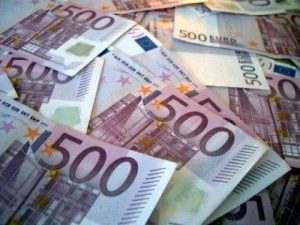 NEW YORK (Forex News Now) – On Monday, the euro lost ground from it's high of 1.4285 on Thursday to trade at the 1.3900 level against the U.S. dollar in European morning currency market trading.
As of around 10:50 A.M. GMT, the euro was trading at 1.3920, down 0.98% from its open on the day of 1.4061. The session high so far has reached 1.4089 with a low of 1.3906.
Forex analysis on Forexcycle noted that "EURUSD dropped sharply from 1.4281 last Friday, suggesting that the rise from 1.3734 has completed." The analysis predicted that "a fall to 1.3800-1.3900 area is expected in a couple of days."
Reuters reported that the euro's drop was due to "renewed concerns about euro zone peripheral debt" and that Friday's solid U.S. jobs data had helped bolster the dollar vis-a-vis its European counterpart.
The realtime forex news site FXstreet placed resistance for EUR/USD at 1.4141 and above that at 1.4176 with support at 1.3914 and below that at 1.3879.