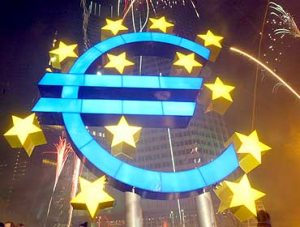 NEW YORK (Forex News Now) – As of around 1:30 P.M. GMT, the euro was trading at around 1.3700 against the dollar after hitting 1.3788 at the start of the week's trade in Asia and then plummeting to 1.3671.
FX360.com indicated that "worries about growth and the worsening picture in the peripheral economies triggered a flow of sell orders at the start of European session sending the pair below the 1.3700 figure" and speculated that "the pair may drift towards the 1.3600 handle if profit taking intensifies as the day progresses."
Bloomberg.com attributed the euro's decline to "concern Europe's major banks are undercapitalized reduced demand for the region's assets."
FXstreet.com situated EUR/USD predicted support and resistance levels as follows:
Support: 1.3705 (level 1) and 1.3671 (level 2).
Resistance: 1.3878 (level 1) and 1.3913 (level 2).