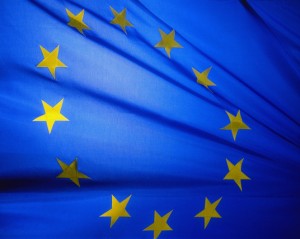 EUR/USD – Open 1.3488 / High 1.3656 / Low 1.3446 / Close 1.3486
On Tuesday the euro depreciated from 1.3656 to 1.3446 vis-a-vis the U.S. dollar, not matching the neutral Interbank sentiment projection at nearly -3%, closing the day at 1.3486.
This morning trading is hesitant and slightly correctional for now. On the 1 hour chart the new downward channel looks good, while on the 3 hour chart new downward channel is forming. Break above the nearest resistance and yesterday's top at 1.3656 may trigger further recovery of the euro. Going below today's bottom and first support at 1.3446, however would confirm continuation of the bearish trend, towards next objective downwards 1.3339.
Today's focus is on the US CPI, Housing and Building permits, all at 13:30 GMT. Quotes are moving just below the 20 and 50 EMA on the 1 hour chart, indicating short term bullish and medium term bearish pressure.
The value of the RSI indicator is negative and inclining upwards, MACD is negative and inclining upwards too, while CCI has thinly crossed down the 100 line on the 1 hour chart, giving overall light short signals.
Technical resistance levels: 1.3656 1.3765 1.3878
Technical support levels: 1.3446 1.3339 1.3223
Trading range: 1.3520 – 1.3455
Trend: Downward
Sell at 1.3508 SL 1.3538 TP 1.3468
Content provided by iForex.bg