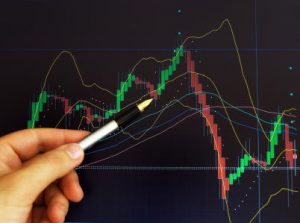 NEW YORK (Forex News Now) – FX traders have seen the Euro / U.S. dollar pair has been stuck in a range for the last several days, rotating between the handles of 1.37 and 1.40, as traders mull whether or not the strength of the Euro currency is justified against the greenback.
While shorter term moves are not always indicative of a currency's strengths or weaknesses, there has been a slight "clue" as to what the future may hold for this pair.
While the consolidation has been very significant resistance, the pair has been hanging around the 1.40 area for quite some time. To FX traders, this can be a sign of strength, as the longer it stays in the upper ranges, the better chance it has that buyers will get tired of waiting for a signal to get involved.
As we take a look at the 4 hour chart below, it should also be noted that the currency pair seems to be "winding up" as the range might be getting tighter. Notice the gap from the Asian Monday morning session (as shown by the blue arrow). This shows renewed buying pressure in the pair, although the recent high is much lower (indicated by the red arrow). Also of note, the latest swing low (shown at the green arrow) is higher as well. Something has to give way., and FX trader know this.
All things being equal, this shows that there is a move coming. This would make complete sense as the Fed releases its FMOC statement this Wednesday, as well as the U.S. elections being this Tuesday. All traders seem to be watching both of these events, as the House of Representatives control spending in the USA.
If the Americans can show fiscal restraint, this could give the USD a little bit of a boost. Look for a strong move in the Dollar's favor if the Republicans can somehow take control of the Senate as well, as this would give total control of Congress, and in theory, reign in the spending of the last two years.
It should be noted however, that historically, both parties have overspent.