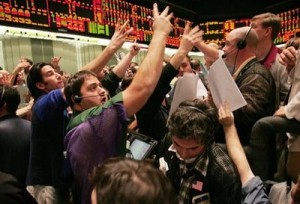 NEW YORK (Forex News Now) – Sentix is due on Monday to publish its monthly investor confidence index, in an event that could have some impact on currency market trading.
The level of diffusion index, which is based on surveys of investors and analysts, is expected to show that confidence slowed in the past month to 13.2 according to at least two major online FX trading websites, after reaching a mark of 14.0 the previous month.
The report is scheduled for release at 9:30 A.M., GMT; as such, it is likely to dominate early morning trading in Europe in what is otherwise a relatively quiet day for realtime forex news.
A reading of above 0.0 indicates investor optimism in the index, which is a key indicator of economic health in the euro zone.
According to EUR/USD analysis, a smaller-than-expected drop in the index, or even an increase, could lift EUR/USD toward short-term resistance around Friday's high of 1.3438.
But should the data show a greater-than-forecast drop, the currency pair could be pushed toward support around the low of Nov. 26, 1.3200.