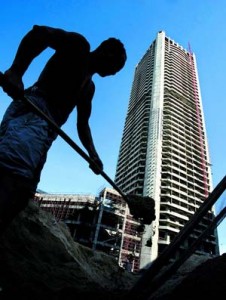 NEW YORK (Forex News Now) – The payroll processing company ADP is set on Wednesday to publish a key report on U.S. private sector employment change in July, in one of the day's spotlight FX news events.
The data is expected to show that U.S. private employers added 38,000 jobs during the month, according to two major forex news outlets, after adding 13,000 in June.
ADP, the world's largest payroll processing company, is scheduled to release the report at 12:15 P.M., GMT; as such, the data is likely to dominate European afternoon currency trading.
According to forex analysis, a larger-than-expected figure could push EUR/USD toward short-term support around the low of July 30, 1.298.
But should the data show slower-than-expected growth, or even a decline, the currency pair could rise toward resistance around the high of March 3, 1.3332.
Of course, if the ADP data is indeed upbeat, it would likely whet FX traders' risk appetite, which could also cause EUR/USD to rise.