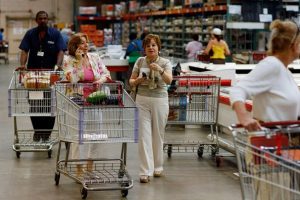 NEW YORK (Forex News Now) – The Gfk market research group is due on Wednesday to release a key report on U.K. consumer morale in September, in one of the day's major realtime forex news events.
Gfk is expected to say that its consumer confidence index dropped to -19 during the month, down from -18 in August, according to two currency market trading news outlets.
The market research group is scheduled to publish the data at 11:01 A.M. GMT; as such, the report is likely to early Asian online FX trading.
According to GBP USD analysis, if the index drops further than forecast, the data could push cable toward support around the low of Sept. 21, 1.5504.
But should the report show no decline, or even an increase in consumer confidence, the currency pair could be could be lifted toward resistance around the high of Aug. 11, 1.586.