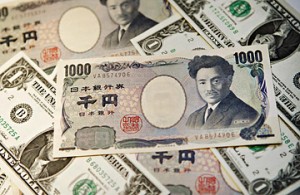 NEW YORK (Forex News Now) – Japan's statistics bureau is due on Thursday to publish a key monthly report on household spending in August, in one of the day's major realtime forex news events.
The bureau is expected to say that household spending rose 1.4 percent during the month from a year earlier, after a rise of 1.1 percent in July, according to two currency market trading news outlets.
The statistics bureau is scheduled to publish the data at 11:30 P.M. GMT; as such, the report is likely to dominate early Asian online FX trading.
According to intraday analysis, if the report shows a greater-than-expected increase in spending, USD/JPY could sink toward support around the 15-year low of Sept. 15, 82.87.
But should the report show a slighter-than forecast increase, or even a decline, the currency pair could be could be lifted toward resistance around the high of Sept. 27, 84.39.