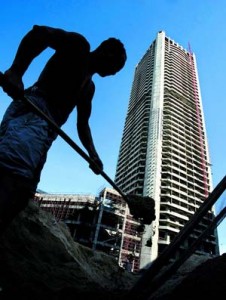 NEW YORK (Forex News Now) – The U.K. statistics bureau is set on Tuesday to release data on the number of Britons claiming jobless benefits, in one of the day's major realtime FX news events.
The Office for National Statistics, the bureau, is expected to say that the U.K. claimant count dropped by 4,100 in August, after a fall of 3,800 in July, according to two online FX trading news outlets.
The office is scheduled to publish the report at 8:30 A.M. GMT; as such, the data are likely to dominate early European currency market trading.
According to GBP USD analysis, if the report shows a greater-than-expected decline, GBP/USD could be lifted toward resistance around the high of Sept. 8, 1.5533.
But if the report shows a slighter-than-forecast drop, or even an increase in claims, the currency pair could be pushed down toward support around the low of Sept. 7, 1.5297.