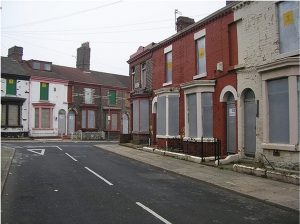 NEW YORK (Forex News Now) – The Royal Institution of Chartered Surveyors, a trade group, is due on Monday to publish a key monthly report U.K. house prices in one of the day's major FX news events.
The report is expected to show that house prices in Britain grew 5 percent in July , according to two major financial news outlets, after growth of 9 percent in June.
RICS is scheduled to release the report at 11:01 P.M., GMT; as such, the data is likely to dominate early Asian currency trading.
Given the current FX analysis, greater-than-expected growth, could lift GBP/USD toward resistance around the high of Jan. 28, 1.6276.
But should the data show smaller-than-forecast growth, or even a drop, the currency pair could be pushed down toward immediate support around Thursday's low, 1.582.
FX traders will also be watching a report on U.K. retail sales, the BRC Retail Sales Monitor, which is also published at the same time as the housing report and is also likely to impact the currency.