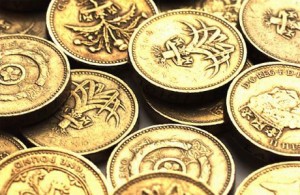 NEW YORK (Forex News Now) – The FNN team has prepared a guide to the economic events most likely to affect the euro against the dollar and make FX news during the coming week, June 21-25.
All times are given in GMT.
PleThe list starts on Tuesday, since no events directly pertaining to the two currencies are scheduled for Monday.
Tuesday:
7:30 – British budget (GBP): The new British government is due to unveil its annual budget, which is expected to include biting spending cuts in order to tackle the huge U.K. budget deficit.
10:00 A.M. – Home resales (USD): The National Association of Realtors, a trade group, is due to publish this report on sales of previously owned U.S. homes; in fx trading, it is also known as "existing home sales." This report will likely dominate European morning currency trading.
Wednesday:
4:30 A.M. – MPC meeting minutes (GBP): The Bank of England's policy-setting committee is scheduled to release the minutes of its latest meeting on the central bank's benchmark interest rate, which present a useful opportunity for forex analysis.
10:00 A.M. – New home sales (USD): The Census Bureau is due to publish this report on sales of newly constructed U.S. residences, an important signal of the strength of the housing market.
2:15 P.M. – Fed rate decision (USD): The U.S. Federal Reserve is due to reach a decision on whether to alter its benchmark interest rate, the Federal Funds Rate. The central bank's Federal Open Market Committee will also publish a statement that will be read closely by analysts in the global forex market.
Thursday:
8:30 A.M. – Core durable goods orders (USD): The Census Bureau is scheduled to value of orders placed with U.S. manufacturers for relatively long-lasting goods, excluding transportation.
12:30 P.M. – Unemployment claims (USD): The Department of Labor is due to release this report on the number of workers who filed new claims for jobless benefits;. The event will likely dominate European afternoon currency trading.
Friday:
8:30 A.M. – Gross Domestic Product (USD): The Bureau of Economic Analysis is slated to release its final quarterly estimate of U.S. GDP, the primary measure of the country's overall economic output and a crucial signal for forex analysis.