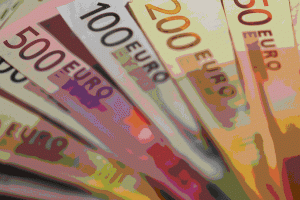 NEW YORK (Forex News Now) – After seeing the euro take a drastic nosedive this summer, investors have since watched the currency claw its way back up to near the upper end of its historic trading range as of the last couple of years, breaching the $1.365 barrier on its way towards the 2010 high of $1.3692 reached on April 12th.
Recent FX trading news, however, has suggested that there might be spots of weakness in the euro and European economy that could eventually reverse the upward movement and pull the currency back down to lower levels.
The past week is a telling example of the innate volatility of the euro, even if it has been largely masked by positive performances recently.  After performing well against the dollar, the euro took a dip following disappointing performances from Irish and Portuguese bonds in bond auctions.  The euro then recovered and rose higher today on news that banks in the euro zone are depending less on stimulus funds from the European Central Bank – especially Ireland, one of the most worrisome economies in the zone.
As a result of this news, the euro rallied passed the 55-week moving average at $1.3613 and hit as high as $1.638 before dropping back and holding at a mere 0.05% increase.
While analysts have stated that this rally could run out of energy soon, some are also commenting on the notion that the longer the euro stays above the $1.3511 barrier, it will maintain positive momentum and remain on track to hit the 200-week moving average of $1.3916.
As long as the euro zone stays healthy, that is.
FX trading news released today showed that banks in the euro zone borrowed approximately 29.4 billion euros in the form of six-day European Central Bank funds.  Another 225 billion euros worth of central bank loans expired, meaning that there was a drop in liquidity that was larger than expected.  The result? A signal of monetary health to traders.
Earlier this week, the Irish government announced that it would present a detailed plan for closing the country's fiscal gap substantially by 2014, a crucial need if the euro is going to consolidate its strength.  Ireland has the worst fiscal gap in the euro zone, and getting it under control – and continuing to provide support to the ailing Anglo Irish Bank – is a must.
Chances are, though, that between the ECB and the Irish government, a plan will be created to shore up the Irish central bank, which will then give euro traders good FX trading news – and perhaps continued signs of a strengthening European economy.