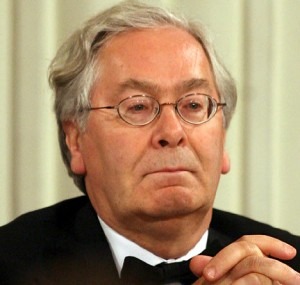 NEW YORK (Forex News Now) – In realtime forex news, the pound surged against the dollar and euro as the Bank of England allayed fears of more stimulus measures in the near future.
The Bank of England released a report for November, stating that inflation rose slightly and would be higher in the near term than previously expected. This news is welcome to pound traders who have had concern about whether or not more stimulus measures would be needed to shore up the British economy.
In a realtime forex press conference following the release of the November Inflation Report, the Governor of the Bank of England, Mervyn King, said that the BoE "stands ready to act", but believes the biggest risk to the British economy lies overseas.
"There's no doubt in my view that the biggest risk we face is in the external environment.  We want and need a rebalancing. The private sector in our economy is going to insist that there's a rebalancing, because they're not going to go on increasing indebtedness."
King also explained that inflation has been rising and falling alternately for the past year, quelling concerns that more stimulus policies are needed, or that monetary policy should be tightened. The Bank of England's Monetary Policy Committee also expects inflation to remain below the 2.0% threshold, without the need for more active intervention.
It is promising for pound traders that the MPC is still largely in favor of maintaining the status quo.  Minutes for the November meeting have not yet been released, but it is clear that the Bank of England still views raising the rate and introducing more quantitative easing as unnecessary for the near term.
In response to the news, the pound rose 0.34% against the dollar, climbing as high as 1.610 at one point before settling down slightly to 1.6039. The pound also picked up 0.93% against the euro, reaching 0.8536 with plenty of momentum.
If the Bank of England can withstand monetary stimulus in the near term, it is likely that the British economy could drive the pound to finish the year up against the euro and the dollar. The prospects for upward pressure with the pound are higher than those with either major realtime forex competitor, and the news and inflation report released today will only increase the attractiveness of the pound to investors.