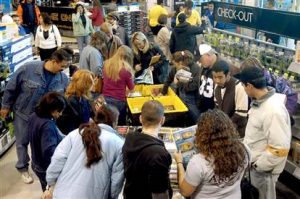 NEW YORK (Forex News Now) – The University of Michigan is due on Friday to release a key report on U.S. consumer sentiment in August, in one of the day's major FX news events.
The data is expected to show that the university's closely watched preliminary Consumer Sentiment index climbed to 69.4 during the month, according to two global forex news outlets, up from 67.8 in July.
The university is scheduled to publish the data at 1:55 P.M. GMT; as such, the report is likely to dominate European afternoon currency trading.
According to forex analysis, a greater-than-expected increase in U.S. consumer sentiment could push EUR/USD toward support around the low of July 21, 1.2732.
But should the index rise at a slower rate than increase, or even drop,
the currency pair could be could be lifted toward resistance around Thursday's high, 1.2932.
Of course, better-than-expected data could also improve FX traders' risk appetite, which would likely benefit the euro.