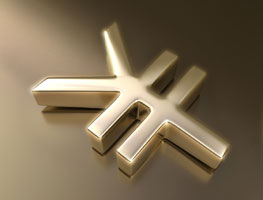 NEW YORK (Forex News Now) – In a speech given this morning, Japanese Prime Minister Naoto Kan strongly hinted at an impending intervention from the Bank of Japan in another attempt to stem deflation and devalue the yen before the surging currency damages Japan's sensitive export-driven economy.
PM Kan stated that he would not accept any drastic increases in the yen's value, and was keeping an eye on the situation.
"I expect the Bank of Japan to closely cooperate with the government and take further necessary policy actions to end deflation." He later commented, "We have and will take decisive action when necessary."
The timing of this global forex news is important, because the Bank of Japan is set to adopt additional measures to lower the value of the yen as early as Monday, when it begins a two-day policy meeting. Also, such info is important for Forex brokers, especially Asian ones, Singaporean Forex brokers for example.
Watchful eye
Investors have been watching USD/JPY carefully, with the expectation that too low of a drop – some say below 83 yen – will spur another intervention like the one in September that totaled more than 2.125 trillion yen ($25.45 billion).
Other investors, though, doubt whether or not the Japanese government can adequately intervene in the currency by itself and still be able to impact the currency over a long period of time.
Perhaps aware of these doubts, PM Kan sought to reaffirm his government's willingness to act in a timely manner by making the yen devaluation a key staple of his speech to the Japanese Diet. He also took time to address the roots of Japan's economic struggles, including those in the currency markets.
"Any cost-cutting efforts by firms will only result in a worsening of deflation amid the absence of demand. Jobs are what we need now."
Japanese CPI
The deflation that worries Japanese investors today stems from ongoing price declines (as evidenced by Japan's consumer price index falling for the 18th month in a row), a week labor market, and the rising price of the yen.  The bad global forex news that has befallen the U.S. dollar has also contributed to the rise in USD/JPY over the past six months, further complicating the picture for Japanese lawmakers.
Potential measures other than direct intervention include tax reforms (such as increasing the consumption tax considerably) in an attempt to level the country's growing deficit.
In global forex news today, the yen rose yet again, moving up by 0.24% to 83.29.  It is likely that the 83 yen barrier will be breached during the first half of next week.