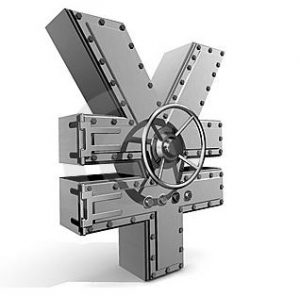 NEW YORK (Forex News Now) – As more forex trading news is due out today from the U.S. Federal Open Market Committee, pressure continues to mount against the Japanese government in response to a sinking dollar dragging down USD/JPY.
As of 12:00 PM EST, the dollar was down 0.4% to 81.76 against the yen, not terribly far from the 15-year low of 81.37 that was reached during trading yesterday.  The record low – 79.75 – is still within reach and could be broken within the next week or two if the current trend of losses continues.
Most traders in the market are expecting pressure to remain on USD/JPY, with a possible test of the 80.00 mark coming this week.
The continuing drop in USD/JPY places even more pressure on the Japanese government to intervene in the currency markets to attempt to devalue the yen and keep it from rising further.  The yen is already well above the previous intervention mark of 83 yen that spurred a move by the Bank of Japan on September 15th worth over $30 billion.
Previously, the community expected that Japan would make forex trading news with a move after USD/JPY broke the 82 yen mark.  So far, the dip below the 82 yen mark has not triggered action by the central government, but undoubtedly policymakers within the BoJ and government are paying close attention to the issue.
Federal Open Market Committee
One piece of news in particular that could impact their decision is the release of the minutes from the Federal Open Market Committee meeting.  The minutes, set to be released at 2:00 PM EST, are expected to reveal top-level discussions about what role quantitative easing will play, and to what extent the Federal Reserve will act in the markets.
Most traders and analysts view it as a foregone conclusion that the Federal Reserve will initiate some form of monetary stimulus, and the consensus is that such action will take place in November.
If this is true, it is likely that the Japanese government is planning to act on this upcoming forex trading news and is preparing an intervention to keep the yen from rising further and USD/JPY from hitting that significant 79.95 mark.
Traders looking to make a play on the dollar and yen pair should see how the market reacts to the announcement from the FOMC this afternoon.  Should the market respond negatively, it is probable that the Japanese government will take action to keep the yen from appreciating further within the next two weeks.