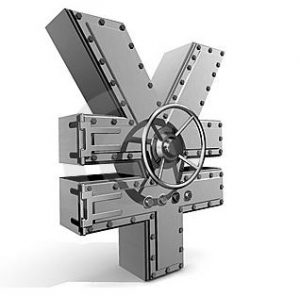 NEW YORK (Forex News Now) – One of the biggest storylines in online forex news lately has been the Japanese government's involvement in the forex markets in an attempt to control a rising yen – which threatens to undercut a struggling, export-driven economy.
On September 15th, the Bank of Japan purchased large sums of yen and saw the value of the yen drop against the dollar, providing a brief respite from a higher USD/JPY and the ensuing economic damage that would feasibly cause.
Since then, the yen has steadily risen, and USD/JPY has steadily fallen, quickly approaching the previous intervention mark of 83.00. This gradual decline, with no end in sight, has led many investors to speculate that the Bank of Japan will soon intervene once again in the forex markets to curtail the yen.
The disappointing September consumer sentiment report for the American economy released today has also assisted in sending the dollar down even further.
When will Japan intervene?
In light of this online forex news, the burning question of the week is this: Will Japan make another move in the markets? If so, when?
It appears that the answer to the first question is more than likely yes. Impending quantitative easing measures by the U.S. Federal Reserve will undoubtedly lower the dollar's value, and will by association cause USD/JPY to drop further.
Analysts are predicting that the struggling U.S. economy will continue to undermine the dollar. Kazuo Mizuno, a senior official in the office of economic assessment in Japan's Cabinet Office, stated that "Japan should expect the dollar to remain weak in the mid-term." Yu Yongding, a former advisor to China's central bank, commented in a speech today that the dollar is fundamentally weak and will inevitably decline as long as U.S. debt continues to rise.
All online forex news seems to indicate that such an intervention will occur. The question then becomes: When?
At present, USD/JPY is down 0.62% to 83.74. The general consensus is that Japan will step in if and when the currency pair reaches the 82.00 mark. At this present rate, USD/JPY will hit that mark either by the end of this week or the middle of the next.
A brief upturn in the pair should probably be expected as investors weigh economic reports due in Japan tomorrow and throughout the week, but there appears to be nothing major coming out that could send the yen down. As a matter of fact, Japanese economic reports due this week appear to signal that the Japanese economy is strengthening – a daunting proposition for advocates for a weaker yen.
At this current time, an intervention before the end of next week is probable.