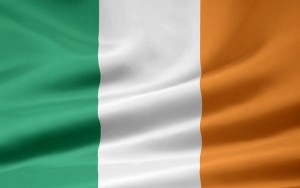 NEW YORK (Forex News Now) – The sovereign debt problems with Ireland continue today, as the beleaguered country agreed in principle to a bailout framework created by euro zone finance ministers on Tuesday.
Ireland's debt problems continue to resurface, providing more negative forex trading news for the euro and prolonging concerns about the long-term viability of the euro zone's health.
Background
Ireland became a member of the notorious PIIGS group earlier this year, just one of several euro zone periphery countries straddled with excessive debt. Along with Portugal, Italy, Greece, and Spain, Ireland helped to make news by announcing it owed external debt up to 1,305% of its GDP – making it the most indebted nation in the world.
Since then, numerous debt restructuring programs have been announced in an effort to reduce Ireland's debt load and still have a functioning government. The big three credit rating agencies – S&P's, Fitch, and Moody's – all cut Ireland's credit rating, with the most recent downgrade occurring on September 30th.
Update
The latest developments do not bode well for the Celtic economy.
On Tuesday, a group of finance ministers met and agreed upon a framework to give aid to Ireland's debt-stricken financial system.  Tomorrow, a team from the European Commission, International Monetary Fund, and European Central Bank will travel to Ireland to discuss the specifics of an aid package.
Dublin has so far expressed reluctance at accepting any bailout package, knowing the negative ramifications such a move could have for market confidence and the Irish economy as a whole.
But leaders fear that the financial system may be too weak to last much longer, even though they claim the government is funded through the first half of 2011.
Irish Prime Minister Brian Cowen so far has resisted the use of the term 'bailout', suggesting that "there has been no question of the government (being) in a negotiation for a bailout".
"What we want to concentrate on now is in a focused way, over coming days, to sit down and see in what way can assistance be provided to ensure that these issues can be dealt with properly and appropriately."
Outlook
Current market trading analysts agree that news for Ireland is not good over the near term.
Experts predict that a bailout package will cost anywhere from 40 billion to 90 billion euros, and would be accompanied by painful austerity measures and budget cuts for the Irish government.
Such a move will undoubtedly weaken the euro and could potentially start a chain reaction of similar packages for Spain and Portugal, two countries who have also continued to have problems throughout 2010.
It is doubtful that such a move can be avoided at this stage, though.  Peter Dixon, an analyst with Commerzbank, said, "Will Ireland dig its way out of this hole without support? Alas, probably not, because it has lost market confidence…In the absence of measures to restructure the banking debt, we see a high probability that Ireland will ask for European Financial Stability Funding early next year."
So far the euro has managed to weather the news in online forex trading today, going up 0.33% to 1.3532.