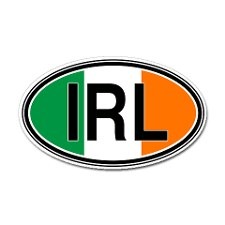 NEW YORK (Forex News Now) – The euro fell in trading today against all major pairs as bad news about the eurozone economy emerged.
Ireland today announced that it remains stuck in the throes of a recession, revealing that its quarterly GDP fell by 1.2% – a stark reversal from an expected 0.5% growth from leading analysts.
The news immediately cast doubt in Ireland's ability to remain solvent, suggesting that Ireland may have to tap into the emergency EU/IMF fund established this summer to provide a safety net against the possibility of widespread credit defaults.
In reaction to this FX trading news, traders in the bond markets forced 10-year government bonds in Ireland and Germany to their widest spreads ever  in a mass sell-off – lending downward pressure to the euro.
As a result, the euro slid 0.34% against the dollar to 1.3347, still above Tuesday's close but down significantly for the first time in several sessions.  The euro also dropped 0.55% against the yen to 112.57, fell 0.72% against the pound to 0.8496, and 0.29% to 1.3755 against the Canadian dollar.
Wider effects?
The FX trading news that came from Europe wasn't entirely negative, though.  Ollie Rehn, the financial and monetary affairs commissioner of the European Union, stated that he believed no member of the EU would default on its loans.
Continued weakness in the dollar has also prevented the euro from falling further, in addition to decreased business sentiment in the European economy that has also impacted the British pound.  The question for traders is whether or not the American economy will show signs of prolonged recovery before the eurozone does.
The current FX trading news coming out of Europe is reminiscent of the numerous waves of bad news regarding Europe's looming debt crisis involving Portugal, Ireland, Italy, Greece, and Spain.  The IFO survey from Germany, released today, also revealed that production manager sentiment has fallen sharply.
While the previous 6 months has shown that the euro will not completely collapse any time soon, the latest drop witnessed today – after solid repeating gains – suggests that further drops are expected before long.  Even euro optimists expect a prolonged reversal of the current trend over the next 6 months before the eurozone economy recovers.
Ultimately, the euro will more than likely have to face the still-unresolved debt crisis head-on, and when it does – and such an encounter could be in the works now – the euro will surely fall faster than the dollar.