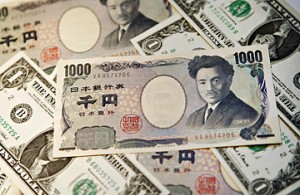 NEW YORK (Forex News Now) – Japan's cabinet office is due overnight to publish its final GDP growth figures for the third quarter, in a major realtime forex news event.
The report is expected to show that inflation-adjusted gross domestic product rose by 1.0% in the third quarter, up from the mark of 0.9% recorded in the second quarter.
The office is scheduled to release the report at 11:50 P.M., GMT on Wednesday night; as such the data is likely to dominate early morning Asian currency market trading.
At the same time, the office will also release its final GDP price index for the third quarter, which shows the change in the price of all goods and services included in GDP.
According to USD/JPY analysis, a higher-than-expected rise in the GDP could push the currency pair back towards short-term support around Tuesday's low of 82.38.
But if the data shows lower-than-expected growth, USD/JPY could head towards short-term resistance around the Nov. 29 high of 84.40.