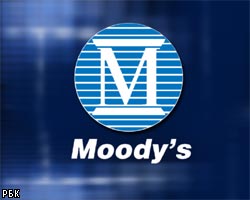 NEW YORK (Forex News Now) – In what should be familiar news to any forex investor, the euro is again in trouble due to problems with credit ratings and central banks – a harrowing reminder of the crisis experienced this past summer.
Today, Moody's announced that it is examining the Anglo Irish Bank for a possible credit rating downgrade.  The agency slashed the bank's senior unsecured debt rating three notches, all the way down to Baa3, just one step from rating it as junk.  It also cut subordinated debt down to Caa1, a continuation of earlier cuts that took this debt section well into the ratings basement.
The bank is also under review for a possible downgrade in the very near future.
This global forex news had an immediate impact on the euro, sending it initially down against the dollar before regaining traction and pulling up in what has been a very tight trading range.  Investors are considering the news and still looking for the market to show them the right direction in a cautious approach to further indicators.
The strength of the euro against the dollar in today's trading may have caused some to celebrate, but the fact that the euro has fallen against the pound, yen, and Aussie suggests otherwise.
Effects on Investors
Experts are mixed as to what impact this global forex news will have on investors.  Some suggest that any downgrade in the Anglo Irish Bank's credit rating will result in a blow to the euro and increased worry over the stability of the currency.  Others, though, argue that pulling money from the system will actually help the euro by encouraging higher interest rates, thus spurring investment in the currency.
Commodity traders seem to lean towards the latter opinion.  Data from the Commodity Futures Trading Commission revealed that investors have adopted a net long position on the euro for the first time in 2010.
Other News
What will future global forex news hold for the euro in the upcoming week? The European Consumer Price Index will be released Thursday morning, and could have an impact on EUR/USD at the least.  Tomorrow, a German consumer confidence survey will be released, and will more than likely indicate a slight increase, suggesting good news for the euro. Also, investors will have access to info from the German Consumer Price Index, which is predicted to reveal an increase from 1.0% to 1.3%.