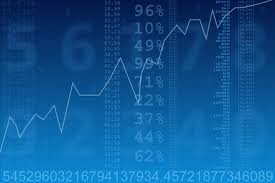 NEW YORK (Forex News N0w) – The global economy continues to deal with the aftershocks of the recession during a week following two largely inconclusive meetings with the International Monetary Fund and World Bank. In this forex weekly forecast, we'll check the support and resistance levels for EUR/USD, USD/GBP, EUR/GBP, and USD/JPY and see where the intraweek statistics will lead.
EUR/USD- 1.3938 (-0.41%)
Overview: The euro has been flat through trading early today, retreating from a session high of $1.4011, still short of last week's high of $1.4030.  Speculators are betting that the euro will continue to gain against the dollar, though, pushing bets against the dollar to $30 billion – the highest mark since mid-2008. Look for low resistance levels and a flat day on EUR/USD as traders take a step back from the euro briefly in the beginning of the week.
Support: 1.3707 (level 1) and 1.3476 (level 2).
Resistance: 1.4098 (level 1) and 1.4258 (level 2).
GBP/USD- 1.5926 (-0.21%)
Overview: The pound performed well in European trading, holding above the 10-day moving average of 1.5860.  This is a good sign that last month's rally will continue at least for the near-term, with a possibility of reaching and exceeding the 1.600 mark. Rumors from the trading community point to the possibility of a divided opinion in the Bank of England regarding the need for quantitative easing measures in the coming months – which could foreshadow a drop in the pound.
Support: 1.5800 (level 1) and 1.5639 (level 2)
Resistance: 1.6069 (level 1) and 1.6177 (level 2)
EUR/GBP- 0.8638 (-0.99%)
Overview: The euro continues to slide against the pound, but with a bit of instability projected for the pound, EUR/GBP could level off in the near-term throughout the week. The IMF and World Bank meetings this weekend failed to produce any major movements in the market that will affect this forex weekly forecast.
Support: 0.8635 (level 1) and 0.8542 (level 2)
Resistance: 0.8813 (level 1) 0.8898 (level 2)
USD/JPY- 83.34 (+0.12%)
Overview: This forex weekly forecast looks at the ongoing drama concerning the rising yen and the possible actions from the Japanese government to slow the yen's growth in the coming days or weeks.  Today's increase in USD/JPY, though, should soothe some concerns in Japan, but it is likely that USD/JPY will reverse itself and continue its slide in the near future.
Support: 81.10 (level 1) and 80.28 (level 2)
Resistance: 83.36 (level 1) and 84.80 (level 2)