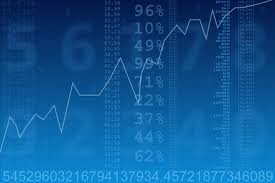 NEW YORK (Forex News Now) – In this realtime forex weekly forecast, we'll check the support and resistance levels for EUR/USD, USD/GBP, EUR/GBP, and USD/JPY and see where the intraweek statistics will lead.
EUR/USD- 1.3926 (-0.34%)
Overview: The dollar appears to be headed for another substantial drop when the Federal Reserve announces its plans for quantitative easing, assumed by the market to take place in early November. So far, though, the market views the dollar as oversold, leading the U.S. dollar index up in trading Monday. Near-term plays on EUR/USD, however, are still bullish, even after a 0.34% drop in early trading today.
Support: 1.3780(level 1) and 1.3586 (level 2).
Resistance: 1.4164 (level 1) and 1.4354 (level 2).
GBP/USD- 1.5907 (-0.48%)
Overview: The pound has retreated from Friday's session high at 1.6100, mostly due to losses in the early Asian trading sessions and the resurgence of the dollar in general. The trend in the market seems to be indicating a bullish outlook, though, for the pound against the dollar.  It is possible that the high experienced on Friday will be met once more during the upcoming week.
Support: 1.5794 (level 1) and 1.5598 (level 2)
Resistance: 1.6146 (level 1) and 1.6302 (level 2)
EUR/GBP- 0.878(+0.46%)
Overview: The realtime forex weekly forecast for the euro and the pound reveals that long-term trading has taken on a bullish outlook after a bearish trendline was breached in early trading. This weekend, European Central Bank president Jean-Claude Trichet voiced his support of a plan to purchase bonds from weaker euro zone members in an effort to aid growth in the euro zone economy.  This is in conflict with previous statements from the German central bank, which voiced support for a cessation of the bond-buying program in an attempt to normalize monetary policy in the EU.
Support: 0.8677 (level 1) and 0.8617 (level 2)
Resistance: 0.8818 (level 1) 0.8899 (level 2)

USD/JPY- 81.24 (-0.2%)
Overview: This week's realtime forex weekly forecast for USD/JPY takes a look at the critical 80.00 mark and whether or not any further approaches to that level would spur action from the Bank of Japan. A light week for economic data means that substantial moves are probably unlikely this week.  Also, the upcoming G20 meeting means that Japan will be unlikely to provocatively announce an intervention over the next few days.
Support: 80.76 (level 1) and 80.06 (level 2)
Resistance: 82.25 (level 1) and 83.04 (level 2)