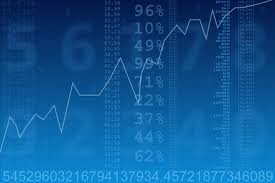 NEW YORK (Forex News Now) – A lot of major economic news is forthcoming this week for virtually every major currency. In this forex weekly forecast, we'll check the support and resistance levels for EUR/USD, USD/GBP, EUR/GBP, and USD/JPY and see where the intraweek statistics will lead.
EUR/USD- 1.3688 (-0.75%)
Overview: The dollar managed to reverse weeks of losses against the euro and pick up gains after the pending home sales report for the U.S. for the month of August was better than expected. While this news is not enough in and of itself to propel the dollar further than the gains it has seen so far, the new positive economic data released today sets up a possibility that the Federal Reserve will lessen the amount of quantitative easing it conducts. Expect the U.S. job report and euro zone policy meeting this week to have a significant impact.
Support: 1.3710 (level 1) and 1.3660 (level 2).
Resistance: 1.3770 (level 1) and 1.3820 (level 2).
GBP/USD- 1.5842 (+0.24%)

Overview: The UK will hold a policy meeting on the pound this week. All signs indicate that the Bank of England will not announce anything to stir up the pot significantly, although traders will be nevertheless looking for signs of how the bank expects the rest of the year to go for the British economy. Positive economic data from the UK construction sector will likely be superseded by the U.S. non-farm payrolls report, which is expected to show an increase from August's numbers.
Support: 1.5720 (level 1) and 1.5690 (level 2)
Resistance: 1.5790 (level 1) and 1.5850 (level 2)
EUR/GBP- 0.8638 (-0.99%)
Overview: The forex weekly forecast for this week takes into account the potential news to come from policy meetings in the euro zone and in the UK regarding the euro and pound, respectively.  After dropping earlier in the day due to strong data from the UK construction industry, the euro is still set for a comeback to higher levels.
Support: 0.8660 (level 1) and 0.8634 (level 2)
Resistance: 0.8710 (level 1) 0.8729 (level 2)
USD/JPY- 83.34 (+0.12%)
Overview: This week's forex weekly forecast for USD/JPY again centers on what Japan plans to do regarding the strengthening of the yen.  The Bank of Japan begins a two-day policy meeting today, but today's slight pickup in USD/JPY, plus pending economic data from the U.S this week, may give the policy makers more food for thought before implementing another intervention.
Support: 83.10 (level 1) and 82.80 (level 2)
Resistance: 83.51 (level 1) and 84.10 (level 2)