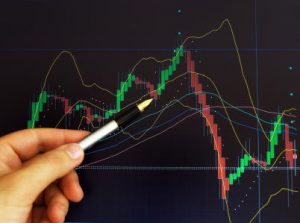 NEW YORK (Forex News Now) – With a new week beginning, we take a look at support and resistance in currency market trading for the week of September 13, 2010 for EUR/USD, USD/GBP, EUR/GBP, and USD/JPY.
Overall, the global economy continues to slog through 2010, with mixed signals coming from various sectors and regions.  China has reported strong production data over the past two weeks, and the European Commission is on the record as stating that it expects the euro zone to almost double its expected growth rate for 2010.
Economic indicators in the United States, though, have remained barely above neutral, lending downward momentum to the dollar due to concerns about sluggish growth prospects and continued high unemployment.
Below are the current support and resistance levels for the Big Four currency pairs, forecasted for intraweek online fx trading.
EUR/USD – 1.2877 (+1.35%)
Overview: After significant losses over the summer, EUR/USD is beginning to reverse its downward momentum and move towards the euro side of the house.  This movement is based on increased optimism in the euro zone and a weakening of the dollar caused by better-than-expected job numbers and new global banking rules.
Support: 1.2587 (level 1) and 1.2470 (level 2).
Resistance: 1.3080 (level 1) and 1.3336 (level 2).
GBP/USD – 1.5422 (+0.46%)
Overview: The pound continues to rise as the pair is trading on the fx exchange above the 50-day SMA as well as the 200-day SMA (1.4986 and 1.5539, respectively).  An upswing in the American markets on cautiously-optimistic short-term job outlooks and expected positive news in the retail sales data report due this week will likely provide support for the pound in the short term.
Support: 1.5118 (level 1) and 1.4805 (level 2)
Resistance: 1.5712 (level 1) and 1.5998 (level 2)
EUR/GBP – 0.8346 (+0.89%)
Overview: Those paying attention to this pair in online fx trading over the past month have witnessed the pair's dip below the previous support of 0.8400.  The pair is likely on an upswing; as such, the prognosis is bullish for the week.
Support: 0.8100 (level 1) and 0.8005 (level 2)
Resistance: 0.8300 (level 1) 0.8409 (level 2)
USD/JPY – 83.65 (-0.61%)
Overview: The recent fall in the dollar across the board is lending downward momentum to USD/JPY in the fx exchange.  The pair attempted to consolidate earlier in the day around 84.25 but fell to 83.65, still well above projected support levels.
This pair is an example of when real-life political events will have a direct effect on currency market trading. Tuesday, Japan will hold elections for leadership of the country's leading party.  Challenger Ichiro Ozawa, if elected, would likely initiate efforts to curtail the yen, which would result in a sharp rise in USD/JPY in the near and short term.
The market is currently slightly biased in favor of the yen, though, leading credence to continued support for the downward trend.
Support: 82.50 (level 1) and 79.60 (level 2)
Resistance: 86.50 (level 1) and 93.50 (level 2)