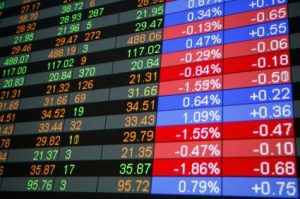 This week promises to provide several opportunities for forex traders looking to pick up strong positions, as several major pairs will likely experience movement due to news events and economic indicators last week and this week.
In this forex weekly forecast, we'll take a look at support and resistance levels for EUR/USD, USD/GBP, EUR/GBP, and USD/JPY and project them for the remainder of this week (resistance levels are intraweek).
EUR/USD- 1.3059 (+0.07%)
Overview: The dollar has grown weaker on news that the Federal Reserve is expected to announce the need for additional economic stimulus.  This news has lent strength to an upward movement in EUR/USD. But, if the Federal Reserve does not appear to recommend quantitative easing in its report tomorrow, the dollar will likely improve against the euro.  As far as the euro is concerned, news has been light in Europe, making the euro relatively stable against USD.
Support: 1.2781 (level 1) and 1.2514 (level 2)
Resistance: 1.3237 (level 1) and 1.3426 (level 2)
GBP/USD- 1.5539 (-0.74%)
Overview: The pound continues to remain stable, following a Bank of England announcement last week that led few traders to imagine anything newsworthy in the near term.  GBP/USD will likely remain stable, and will increase only if the USD takes a hit due to poor economic reports this week.
Support: 1.5409 (level 1) and 1.5187 (level 2)
Resistance: 1.5790 (level 1) and 1.5949 (level 2)
EUR/GBP- 0.8399 (+0.78%)
Overview: The forex weekly forecast for EUR/GBP predicts a relatively stable week, with the euro and pound both appearing to avoid any major announcements or developments in the near term.  This pair has seesawed back and forth over the past 5-7 days of trading, and all signs indicate that the euro will appreciate slightly in the near before falling back closer to the support levels.
Support: 0.8276 (level 1) and 0.8206 (level 2)
Resistance: 0.8409 (level 1) 0.8472 (level 2)
USD/JPY- 85.75 (+0.02%)
Overview: The big news over the past week was the devaluation of the yen by the Bank of Japan following Prime Minister Naoto Kan's reelection, a move attempted in an effort to keep the rising yen from damaging Japan's export balance.  The move has worked so far, sending USD/JPY up, but experts are skeptical of a long-term drop in the yen.  This forex weekly forecast predicts that the the yen will likely remain depressed (barring an unexpected announcement from the Federal Reserve on Tuesday confirming new stimulus).
Support: 83.84 (level 1) and 81.84 (level 2)
Resistance: 86.89 (level 1) and 87.94 (level 2)