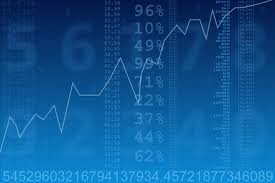 NEW YORK (Forex News Now) – The past few weeks have been interesting in terms of forex trading, and this week promises to be no exception.  The dollar is continuing to struggle and is seemingly locked into a see-saw battle with the yen as the latter remains closely watched by the Bank of Japan.  Meanwhile, the euro is going back and forth seemingly every day on alternating good news and bad news for the eurozone economy.
In this forex weekly forecast, we'll check the support and resistance levels for EUR/USD, USD/GBP, EUR/GBP, and USD/JPY and see where the intraweek statistics will lead.
EUR/USD – 1.3447 (+0.01%)
Overview: In trading today so far, the euro managed to breach the 1.35 barrier before falling down on news that Moody's will consider downgrading the credit of Anglo Irish Bank.  The news creates an impression that continuing debt concerns in the eurozone will undermine the recent upward movement from the euro.  The ongoing weakness of the dollar, though, suggests that the euro will still come out ahead in the short term.
Support: 1.3445 (level 1) and 1.3401 (level 2).
Resistance: 1.3502 (level 1) and 1.3545 (level 2).
GBP/USD – 1.5844 (+0.17%)
Overview: As with last week's forex weekly forecast, this one continues to see GBP/USD rise based not really on the strength of the pound, but more on the weakness of the dollar.  Traders are still selling dollars after the Fed's announcement, insinuating that more stimulus is coming.
Support: 1.5800 (level 1) and 1.5770 (level 2)
Resistance: 1.5850 (level 1) and 1.5910 (level 2)
EUR/GBP – 0.8502 (-0.2%)
Overview: The news of potential downgrades and ongoing struggles to solidify the central banking system across the eurozone has resulted in the euro taking a slight hit against the pound.  While the pound's strength is far from assured, too many euro investors are concerned to keep the pound down against the euro.  It is unlikely, though, that the pound will see a dramatic increase this week.
Support: 0.8502 (level 1) and 0.8470 (level 2)
Resistance: 0.8525 (level 1) 0.8550 (level 2)
USD/JPY – 84.20 (-0.14%)
Overview: Any forex weekly forecast for USD/JPY involves one central question: What will Japan do? They have already intervened once, with predictable and short-lived results.  News from last week suggests that they are considering another move in the currency markets.  If the dollar continues to struggle during the first half of the week, a move in the second half or early next week is possible.
Support: 84.20 (level 1) and 83.90 (level 2)
Resistance: 84.40 (level 1) and 84.80 (level 2)