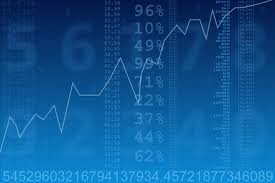 NEW YORK (Forex News Now) – In this weekly forecast for online FX trading, we'll check the support and resistance levels for EUR/USD, USD/GBP, EUR/GBP, and USD/JPY and see where the intraweek statistics will lead.
EUR/USD – 1.3861 (-0.75%)
Overview: The dollar has managed to hold steady and continue from last week's gains against the euro due to uncertainty regarding the impact of quantitative easing to possibly  begin next week.  This uncertainty makes investors wary of betting against the dollar.  Weak technical performance by the euro above the 1.40 mark will also contribute to stagnation in EUR/USD throughout the week, although a big gain is possible for next week depending on what happens with the Federal Reserve.
Support: 1.3751 (level 1) and 1.3548 (level 2).
Resistance: 1.4103 (level 1) and 1.4252 (level 2).
GBP/USD – 1.5833 (+0.64%)
Overview:  The pound picked up against the dollar on Tuesday based on a better-than-expected GDP report for the third quarter.  Standard & Poor also raised their outlook for Britain's credit rating from negative to stable, further lending strength to the pound's performance versus the dollar.
Support: 1.5554 (level 1) and 1.5426 (level 2)
Resistance: 1.5907 (level 1) and 1.6132 (level 2)
EUR/GBP – 0.8752 (-1.39%)
Overview: The pound also performed well against the euro in online FX trading, benefiting from positive economic news and uncertainty in the euro zone regarding interest rates. It is likely that EUR/GBP will stabilize in the short-term and recoup some of today's considerable losses before the week is over.
Support: 0.8764 (level 1) and 0.8634 (level 2)
Resistance: 0.8965 (level 1) 0.9036 (level 2)
USD/JPY – 81.36 (+0.74%)
Overview: No major news is expected to impact online FX trading for USD/JPY ahead of the Federal Open Market Committee's November meeting.  Depending on the result, though, an intervention from the Japanese central bank could be expected if the dollar drops following the FOMC's announcement. Until then, the dollar is likely benefiting also from traders' reluctance to make any major move ahead of the FOMC meeting. Today's substantial losses undertaken by the yen also make it less likely that the Bank of Japan will act within the week.
Support: 80.83 (level 1) and 80.29 (level 2)
Resistance: 81.91 (level 1) and 82.45 (level 2)