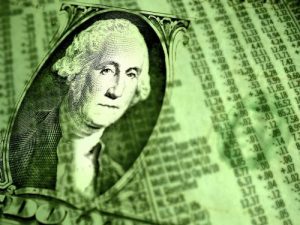 NEW YORK (Forex News Now) – On Friday, investors eyeing the USD can expect some gloomy global forex news when the jobs data for the month of September is released.  The news will likely send the dollar down, and even after a few days of likely gains against major pairs – especially the euro – the dollar will probably erase its gains and plunge further.
Economists surveyed largely anticipate the jobs numbers to disappoint and show signs of a weakening economy.  While private payroll numbers probably increased by 74-75,000, the government will take approximately 78,000 U.S. Census workers off of its payrolls.  The two numbers will more than likely balance each other out, and could result in the unemployment rate rising to 9.7 percent from the previous figure of 9.6 percent.
The revision is also due to more unemployed individuals entering the job market looking for employment.
Key reasons
Analysts have identified several key reasons behind the decline in outlook for the job market. One potential reason has to do with the upcoming midterm elections in November, which, among other things, have made the situation with taxes muddy at best.  No one is sure if taxes will be raised or lowered – or even who will be affected.
Another reason is low business sentiment.  The consensus among companies – especially hiring managers – is that the economy's outlook continues to look bleak, and the U.S. will continue through a slow and miserable recovery that simply has too many unknowns to make firm hiring decisions.
Bart van Ark, the chief economist at the Conference Board, echoed these sentiments. "Everybody's just incredibly cautious because we are beginning to realize this was one of the worst recessions and not just a cyclical thing."
Any poor global forex news such as a bad jobs report is kryptonite for the dollar, which has struggled to make gains against all of its major currency partners.  The dollar will likely drop against the euro, pound, Canadian dollar, and yen at the least following Friday's announcement, and perhaps leading up to the announcement as traders seek to price in the expected decline.
The potential quantitative easing plans by the Federal Reserve, which are becoming more likely by the week, will not help matters with the currency much, even if they somehow manage to positively impact the economy.
The truth is that more positive global forex news has to be released before traders can see fundamental strength in the dollar, and that is looking increasingly far off as the year begins to end.