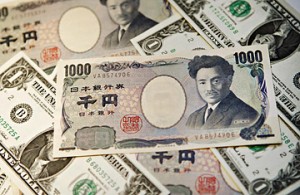 On Thursday, USD/JPY joined the lackluster trading pattern seen in most other major cross rates. There was a small technical correction on Wednesday evening's rebound late in Asia/early in European dealings. The pair filled bids in the 84.00 area.
However, there was no impetus to push the pair in any clear direction. So, USD/JPY kept a sideways trading pattern in the in the low 84.00 area and this pattern was extended during the early US trading hours.
The pair gains a few ticks on the better than expected Philly Fed survey and went for a retest of the recent highs in the 84.40/50 area. However, similar to what happened in EUR/USD, the test failed and disappointed short term players threw in the towel, closing some dollar long positions.
The pair eased into the close that occurred at 83.91, which compares to 84.24 on Wednesday evening.
This morning, trading developed directionless in a still narrower band between 83.79 and 84.08. Traders lacked new economic info, while equities trade as lackluster as currencies. So, many traders simply stayed sidelined.
Support is seen at 82.84 (Reaction low), at 83.05/8268 (LTMA/Boll Bottom) and at 82.34 (7 Dec low). Resistance comes at 83.95/96 (Breakdown hourly today high), at 84.41/51 (Reaction highs), at 84.60/70 (Boll. Top/Monthly envelope) and at 85.85/94 (38% retracement/Sept high). The pair is in neutral territory.
Content provided by: KBC Bank