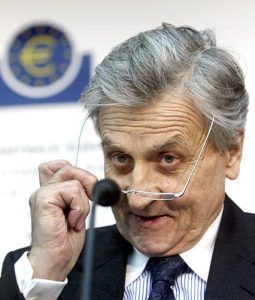 NEW YORK (Forex News Now) – The FNN team has prepared a list of the top 10 economic events most likely to impact currency market trading and make realtime forex news during the coming week, Aug. 30 – Sept. 3.
All times are given in GMT.
1) NBNZ business confidence (NZD): Monday – The National Bank of New Zealand is due to publish this leading indicator of economic health for August.
2) Building approvals (AUD): Tuesday – Australia's statistics bureau is scheduled to release this important report for July; the data is a useful gauge of future construction activity. The bureau will also publish important data on retail sales.
3) Gross Domestic Product (CAD): Tuesday – Canada's statistics bureau is due to release this key data, which is the primary measure of the region's overall economic output, for June.
4) CB consumer confidence (USD): Tuesday – The Conference Board, a research group, is to release this key report, which is a leading indicator of consumer spending, for August. The Federal Reserve's policy-setting committee will also release the minutes from its latest meeting. Both data are highly likely to impact the dollar's FX rate.
5) Manufacturing PMI (GBP): Wednesday – The market research group Markit is due to publish this important data – especially so for GBP USD analysis – on U.K. manufacturing activity in August.
6) ADP nonfarm employment change (USD): Wednesday – ADP, a payroll processing firm, is slated to release this report on the change in U.S. private sector employment, excluding agriculture, in August.
7) Manufacturing PMI (USD): Wednesday – The Institute for Supply Management, an industry group, is scheduled to publish this key report on the U.S. manufacturing sector in August.
8) ECB interest rate decision (EUR): Thursday – ECB rate decision (EUR): The European Central Bank is due to reach a decision on whether to alter its benchmark interest rate, the official bank rate. The central bank will also hold a press conference on its decision, which FX traders are likely to watch closely for clues to future shifts in monetary policy.
9) Initial jobless claims (USD): Thursday – The Department of Labor is due to release this report on the number of workers who filed new claims for jobless benefits during the previous week.
10) Nonfarm employment change (GBP): Friday – The Bureau of Labor Statistics is scheduled to release this closely watched monthly report. This data is very likely the week's most important realtime forex news.