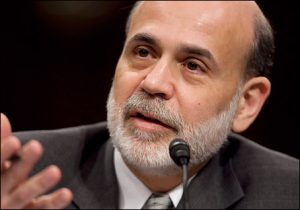 NEW YORK (Forex News Now) – The FNN team has prepared a list of the top 10 economic events most likely to impact currency market trading and make realtime forex news during the coming week, Sept. 20-24.
All times are given in GMT.
Mortgage approvals (GBP): 8:30 A.M. Monday – The Bank of England is due to publish this important monthly report, a leading indicator for housing market demand, for August.
Monetary policy meeting minutes (AUD): 1:30 A.M. Tuesday – The Reserve Bank of Australia is scheduled to release the minutes of its most recent policy-setting meeting, offering insights into the conditions that influenced the central bank's decision.
Core CPI (CAD): 11:00 A.M. Tuesday – Canada's statistics agency is to publish this important report on consumer price inflation for August. The data is central in setting interest rates and is an important measure of purchasing power.
Building permits (USD): 12:30 P.M. Tuesday – The Census Bureau is due to publish this monthly report on the U.S. housing market, which details number of number of new building projects authorized for construction.
Fed rate decision (USD): 6:15 P.M. Tuesday – The U.S. Federal Reserve is to reach a decision on whether to alter its benchmark interest rate, the Federal Funds Rate. The central bank will announce the decision in a statement, which will also explain the move.
MPC meeting minutes (GBP): 8:30 A.M. Wednesday – The BoE's policy-setting committee is scheduled to release the minutes of its latest meeting on the central bank's benchmark interest rate, which present a useful opportunity for GBP USD analysis.
Gross domestic product (NZD): 10:45 P.M. Wednesday – New Zealand's statistics agency is to release in this report its second estimate of the euro zone GDP, the primary measure of the region's overall economic output.
Services, manufacturing PMI's (EUR): 8:00 A.M. Thursday – The market research firm Markit will publish Purchasing Managers' Indexes for the euro zone manufacturing and services sectors. The data are a leading indicator of economic health.
Initial jobless claims (USD): 12:30 P.M. Thursday – The Department of Labor is due to release this report on the number of workers who filed new claims for jobless benefits during the previous week. A U.S. trade group will also release data on existing home sales.
Ifo German business climate (EUR): 8:00 A.M. Friday – The Ifo research institute is to publish this closely watched survey of German business sentiment, an important indicator of the euro zone's largest economy's health. The report will precede U.S. data on durable goods orders and new home sales, the last key major currency market trading news of the week.