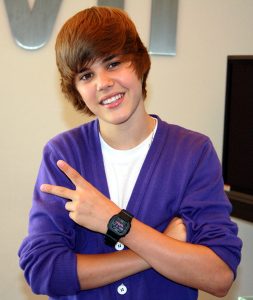 NEW YORK (Forex News Now) – Is it possible that Justin Bieber, the hugely successful teenage R&B singer from Canada, and the euro, the embattled currency of the euro zone, are mirror images of each other?
Despite the obvious differences between the pair – of which the ability to sing tunefully over a hip hop beat is the most glaring, in my view – there are actually a rather large number of similarities too.
Most prominently, of course, is the issue of age. Bieber is still in the midst of puberty, at the tender age of 16; the euro is even younger: a pre-teen, if you will, at a mere 11 years of age in currency trading.
Then there is the rocky recent past: Bieber's much-hyped 3-D movie was recently reported to have lost Davis Guggenheim as director, only for Step Up 3D director Jon M. Chu to step in to the rescue of the project.
The euro, for its part, had an awful few months in FX trading, plunging as low as 1.1876 against the dollar at the height of the euro zone debt crisis. But those dark days also seem to be almost over, forex analysis suggests, with EUR/USD back safely above the 1.25 mark.
Finally, there is the issue of criticism: Bieber has often been bashed over perceived effeminacy, his teen pop music, image, frequent media attention and for looking younger than his age. It should be noted that these charges have been hotly rejected by the singer's fans, who are known as Beliebers.
The euro has also faced its fair share of disparagement: Many in the online forex community have even voiced doubts over its ability to function in the future, predicting its demise in currency trading and existence within years, due to the problems of certain euro zone nations.
That said, with Bieber seeming set for only bigger and better things with his movie back on track, FX traders (among whose ranks certainly number more than a few Beliebers) may also see the single currency perform just as well.