Brokers Set up Chats inside Trading Platforms to Interact with Clients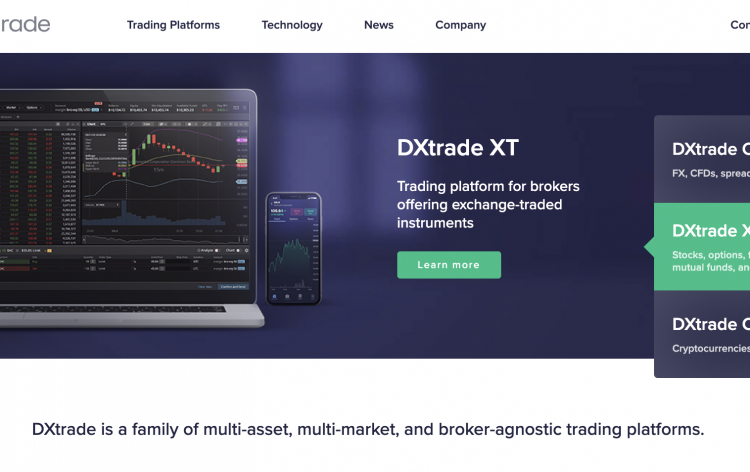 London, UK—01/25/2023—Devexperts has combined its software solutions to create an ecosystem for brokers and their clients. DXtrade is a trading platform for brokers, and Devexa is an AI-driven multi-purpose personal assistant for brokers and traders.
As a result of this integration, DXtrade brokers received a chat widget for direct communication with their clients. Traders might leverage the Devexa widget to get customer support on the spot. Brokers can use the chat to send their clients marketing proposals. The advantage of having the Devexa widget in DXtrade is that traders don't need to switch between tabs and apps—everything's at hand right inside the web trading platform.
The integration of Devexa brings the following benefits to DXtrade brokers:
Delivery of push messages with any information a broker wants to convey to clients. Upon client onboarding, the Devexa widget assists with the KYC procedures. It also helps with client engagement through marketing and sales messages. If a trader isn't signed up yet and uses DXtrade in a demo mode, Devexa will subtly prompt them to switch to a live account.
Automated client support that reduces the load on a brokerage staff and associated costs. Brokers get to tailor answers to the most frequent questions they get from their clients.
Collaborative browsing and video calls for brokers to help their clients inside the DXtrade platform. Traders don't need to switch between applications to get live support from their broker. This significantly reduces client attrition and increases client satisfaction rates.
Collection of feedback that clients provide right inside DXtrade. There's no need for third-party surveys: brokers can use Devexa to ask clients about their trading experience, and she will collect feedback.
Devexperts developed Devexa for the financial industry and brokers in particular. That's why she understands industry-specific terms and requests.
What brokers should know about Devexa:
She is equipped with broker-specific scenarios and requests, for example, "USD/AUD rate," "close all positions," and "what if I bought 10 Tesla shares yesterday." Additionally, brokers can supplement the standard set with custom scenarios.
Devexperts developed both DXtrade and Devexa and ensured smooth integration through the products' APIs.
"Combination of Devexa and DXtrade expands brokers' opportunities to increase client retention and satisfaction rates. Brokers can use Devexa for smooth onboarding, KYC procedures, and customer support automation. Traders will enjoy the widget as a fast track for any request issued in a natural spoken language.
Seamless integration of the products was possible because Devexperts created both of them. The DXtrade platform and Devexa have modern user-friendly UI and UX, so they complement each other perfectly. Currently, there are no other similar solutions of such a high standard" said Jon Light, VP of OTC Platform.
By ForexNewsNow Team
More content by ForexNewsNow Team