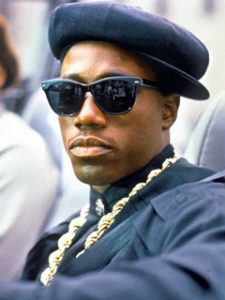 NEW YORK (Forex News Now) – Back in the late 1980s, Nino Brown ruled the mean streets of New York City, slanging crack cocaine and dropping his punk-ass enemies left, right and center. But that was over 20 years ago – and in a movie, New Jack City.
The film does not end well for Nino Brown; since its 1991 release, the actor who played the drug lord, Wesley Snipes, has seen also his career rise and then falter somewhat – although not to the low to which Brown plummets at the end of the movie, when he is murdered.
The U.S. dollar, meanwhile, has seen its recent dominance also threatened in currency trading by the embattled upstart, the euro, and its old British rival, sterling. And all this is only a few months after some FX traders predicted the imminent demise of the single European currency and bemoaned the pound's inability to fight back against the greenback in forex trading.
However, in one of those rare moments when the world of Hollywood stardom meets the slightly less glamorous world of global forex, both the dollar and Snipes, 48, have recently launched comebacks.
Snipes, who is also known for his performances in White Men Can't Jump and the Blade trilogy, is set to star in the upcoming action movie Havana Heat. (He will be joined in the film by Joey Lawrence, the actor who said "Whoa!" a lot on the TV show Blossom).
The dollar, for its part, has laid into sterling and the euro in forex trading in recent days, as weak U.S. economic data sapped FX traders' risk appetite.
Will the greenback succeed in bringing down the euro and pound in a not dissimilar way to that in which Nino Brown was said to have killed his own mother? Only time can tell; although until we know for certain, we can bide the time with some vintage Blossom episodes.